In May of this year, Angela Bowers and husband Grant, along with Braden Stanton and his wife Rachel, took over the ownership of the sales division of the Ray White Blenheim and Picton offices, trading as Instep Real Estate Limited. The business specialises in the marketing and sale of residential, lifestyle, rural and commercial properties throughout the Marlborough region, with the property management side being owned separately.
Now 6 months later, the growth of the team and technology within the company have taken a big leap forward. They have relocated the Ray White Picton office onto High Street and have further big plans to grow the business within the region. "We are growing the team and the Ray White group have been making significant investment in the technology platform to drive efficiencies and deliver results to both vendors and purchasers" Braden says.
With the support of their team and a great year behind the business, the new owners were awarded the Alan White Elite Business Leader for 2022 and 2023, only 3 months after owning the business. The award is a highly prestigious award within the Ray White group, only being given to the top 10% of businesses across the Ray White network of over 1,000 offices internationally.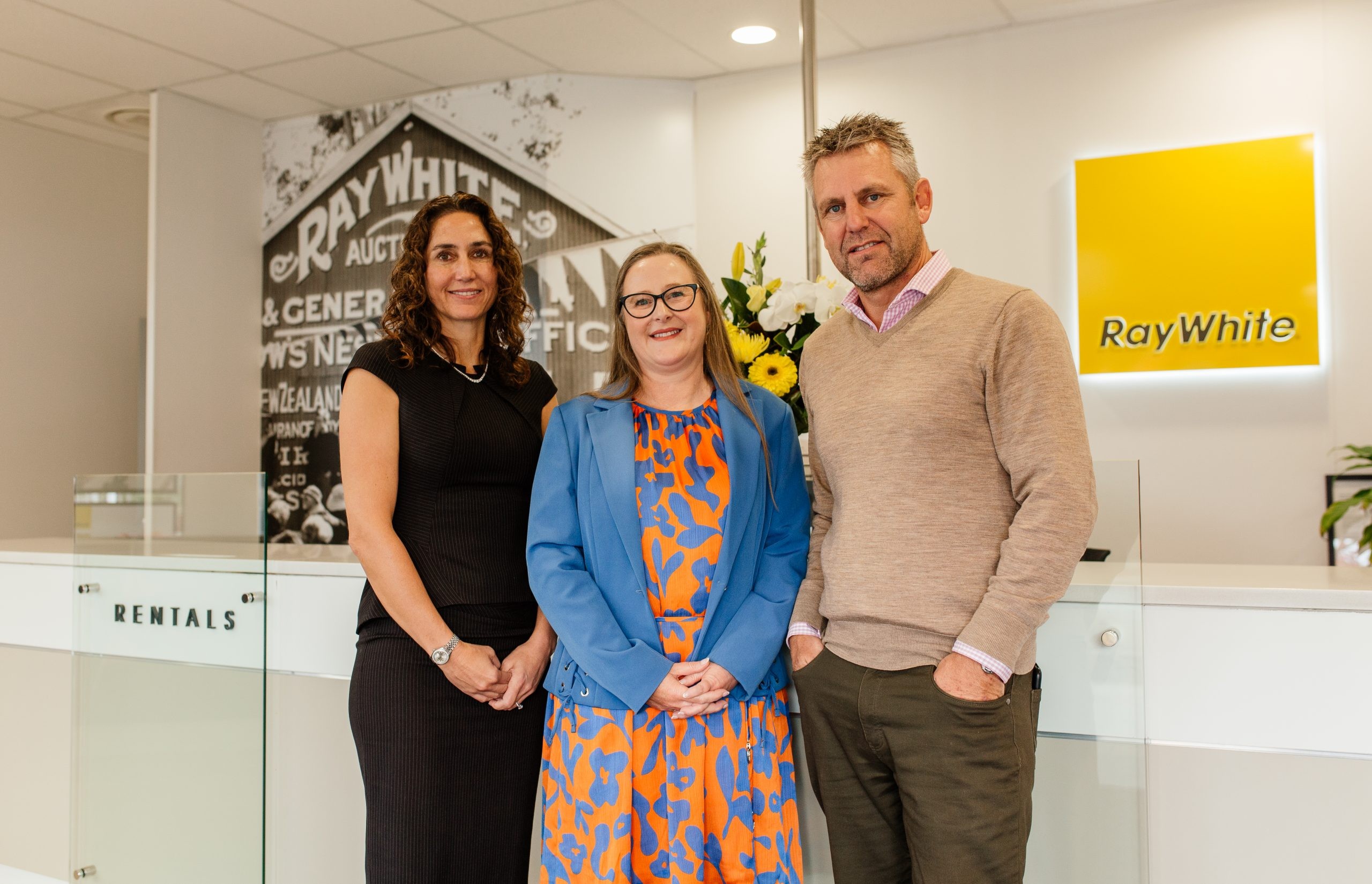 Picture Treena Drinnan, Chief Agency Officer Ray White NZ, Angela Bowers and Braden Stanton
"Our goal in the next 12 months is to become an attraction agency where people not only want to work with us but also work in the business," Angela said.
Both Angela and Braden have strong real estate backgrounds, as well as backgrounds in business ownership.
Angela owned an award winning kitchen design and installation business before starting her career in real estate. She was an award winning salesperson for 11 years and then in 2017 moved into a management role and onto branch manager and principal officer at Ray White Blenheim.
After completing a Bachelor of Commerce degree in valuation and property management, Braden has worked in different facets of real estate across the UK and New Zealand for the last 20 years, including owning his own property consultancy business for 10 years.
"We realised we shared the same vision for how we can grow the business and both believed very strongly in investing in our people," Angela said.

We have a fantastic team of salespeople that is backed up by a great support team. "We are like a big supportive family" and both Angela and Braden are immensely proud and inspired by each and every one of them on a daily basis.
With the real estate market on an upward incline, the team are looking forward to another busy year ahead, with their total focus on property sales, their team and achieving the best result for their vendors and buyers.
"We want to be known for having integrity in all that we do, from the way we treat people, to how we do business."
So if you are thinking of buying or selling property, the Ray White Blenheim and Picton team would love to help you.